Deciding how to begin the broadcast of your message should be a measured and researched process. This process, can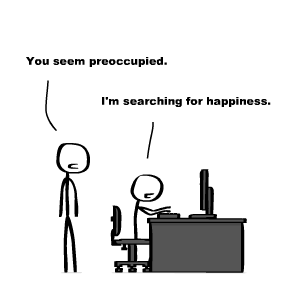 unfortunately, be arduous and tedious sometimes. Motivation to continue on can be like a weight loss program – if you don't see results you're likely to go for the immediate gratification of the equivalent of a business doughnut.  But if you stick to it, over time, the results can be enlightening and wildly profitable.
Therefore, I have outlined ten research sites that can be useful for any small businesses' quest for increased recognition, and ultimately, sales.
Stat- USA Stat-USA is a great site for general business and economic information. It is by subscription, only but the cost is not prohibitive. For $200, annually, or $25 per day you can do all of the market research your heart desires. Another cool option is to have custom reports "pushed" to you, via email or RSS with Syndicate USA. For the business owner just starting out, or trying to learn what markets to enter, this site can be an amazing resource.
ClickZ                                                                                                                                                                                                                                   If you're not quite sure whether or not you're ready to make any great financial commitment, ClickZ has become an excellent resource for the interactive side of business.  They offer absolutely too many services to go into great detail about everything they offer, but you can get email marketing tips/support; integrated marketing tools; social media marketing help; marketing analytics; and even media planning knowledge. Plus, they link to a multitude of other great resources; some of them, I will mention later in this post.
The Market Research Library The Market Research Library from ResearchInfo is an awesome tool, too. I recently found this site while doing research (wow, it comes full circle) for this post and especially like this post by Scott Spain, about email marketing. It outlines the secrets to better email invitations – a topic that everyone can find useful. Plus, it won me over with the first line, "Inviting respondents via a warm Email list is, hands down, the most effective method of driving respondents to a Web-based survey." I love it! Another hand-raiser model advocate.
Business.Gov Use the government to your advantage, and make your tax dollars go to work for you! Okay I'm off my soapbox, but in all seriousness, the business.gov website has great stats if you need industry-specific information. Plus, you can get laws – for your state – on incorporation, taxes, finance, permits and some of everything else you can use to help develop your business plan and marketing strategy.
Market Research World Market Research World might be my favorite free site for marketing research, stats and analysis.  The best part, is it's run by a non-profit group (Research Portals Ltd.) so all profit goes back into making the site better. Whether you're a market researcher; a business owner looking for a competitive advantage; a student; or simply an interested party, you can gain value from this site.  The search function works well, and there are tons of good articles to help you wade through the mountains of data out there. I hope you find it as useful as I have!
eMarketer Another one of my faves, is eMarketer. Their mission is to help you "make smarter digital marketing decisions." In a world that is more and more dependent on digital technologies, they get it right. They also claim to be unbiased; they really are too, and nothing like a certain unmentionable news station claiming to be fair and balanced. This is of supreme importance to me, because the digital marketing and social media-sphere is filled with back-patting and less than unbiased support for some critical thinkers. Not that those people are not to be trusted, because many of them are excellent at what they do, but it is nice to get a more news-like view on digital strategy.
Email Marketing Reports I don't know about you, but I'm always a little wary of someone trying to sell me something they are offering statistics on. For some reason, this seems to be true in email marketing. That is why I love the Email Marketing Reports site. It is solely focused on offering statistics, best practices, testing support and knowledge on how to use it all.
Biz Miner Biz Miner is a pay site, but it has a wealth of information. I especially like the fact that you can get US level, or local market research reports. Of course, many small businesses are focused on their local market when they start. Therefore, you can get a much more micro analysis about your particular target audience, as opposed to a macro view that may not pertain specifically to your market.
Data Monitor No market research list would be complete if Data Monitor was not included. I could do a top ten on how well they drive traffic to the right places, so that you spend less time on the site and more time gaining actionable research for your business strategy. Instead, I will mention the fact that they offer the most succinct footer – on a homepage – that I have seen in a long time. The research can be cost prohibitive, though, so if you're on a tight budget the Data Monitor site might not be for you yet.
Metrics 2.0 The last one on the list is not last in my heart, even though I do have to knock down some points for their site. It looks low budget but the data is not. They really have quality data and daily updates on Metrics 2.0.  My favorite part about this site is the economic indicators section. The data contained here can be invaluable when you're trying to decide whether or not to invest that hard-earned dollar in a new building; when negotiating delivery rates; or just knowing what to expect out of your market for a given period of time.
If you're not a researcher and can't sift through statistics well, then you may need some assistance using these tools. But, if you're in business, market research could be the most valuable investment in time and money you make – after your products & services of course.
Good luck and let me know if you have any favorite market research sites for your small business?