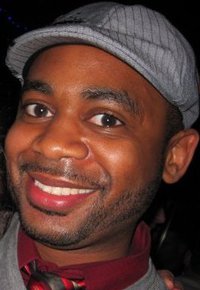 Therran L. Oliphant is the author and brain to the child that is the Hand Raiser Marketing site and idea.  He came into marketing consultation circuitously, from the automotive world, where he led marketing initiatives that often had a close relationship and/or need for digital technology. These positions morphed into an opportunity to work for a web design house called izmo cars.
At izmo cars Therran was, in part, responsible for taking the graphically rich websites they produced, and helping automotive dealers turn them into conversion engines. "It was difficult in those early days, to explain how content on a website was the differentiator between conversion and being passed over, but  that is what was required in the earliest days of web 2.0, and that is what we did."  Message creation (content) and actionable research are the two things that will set you apart from your competition and help any business rise above the clutter of the competition.  The most important thing to establish with customers nowadays, is a feeling of dialog and rapport. That is what is needed for them to allow you to contact them. Let's face it, every business blows money on addresses, emails, and phone numbers of people that have not previously shown interest in being directly contacted by your organization. It's a waste of time, money and is an annoyance to those consumers.
It is this recognition – that businesses and people succeed at much higher rates when communicating with those that are receptive – that was the basis of the idea for Hand Raiser Marketing.  Therran accredits his sense of humor, affinity for people, and ability to discern – more than his business acumen – for even the mildest marketing successes.
The Man as a Series of Bullets:
11 Years Marketing Experience
M. S.  in Integrated Marketing Communications from Eastern Michigan University (Go Eagles!)
2-Time Yo-Mama Champion (Not really, just keeping you honest)
Avid Writer and Reader
Proponent of Small Business
Son, Brother, Lover
Uses Hot Sauce like Salt
Sports Fan
Member of Omega Psi Phi Fraternity Inc. since 3/17/2000 3:05 am
Loves Advertising Technology